Every student has a story
Students show off their classwork by adding photos and videos to their personal portfolios.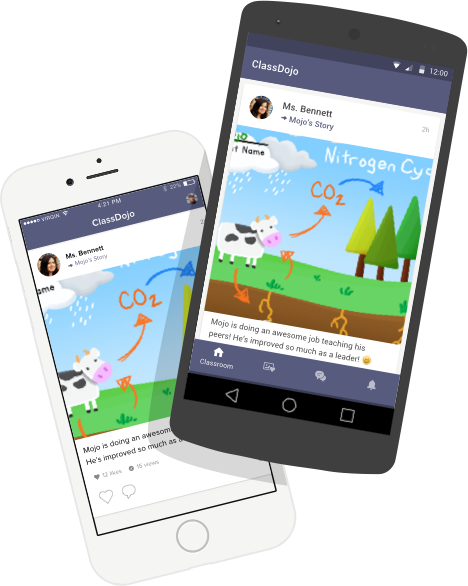 Parents follow along from anywhere
No more sending folders of classwork home at the end of the year. Parents see a beautiful timeline of their child's work instantly from any device!
Designed for every classroom
Classrooms with just one shared device, such as an iPad or Chromebook, can use Student Stories, and logging in is super easy! Students scan a class code to log in — no passwords to remember 🙌

Ready to go? Three steps to awesomeness
Print your class code
Log into your class on the ClassDojo website, then print your code poster by tapping "Class code".
Get the ClassDojo app for your classroom device(s)
Download the ClassDojo app on your classroom iPad(s) or visit studentmode.classdojo.com from a Chromebook or laptop.
Let students add to their Stories!
Students open the ClassDojo iPad app or website and tap "Student". Then scan the code to login and can start sharing their work.