Centar za privatnost
Saznajte kako mi štitimo našu zajednicu nastavnika, roditelja i učenika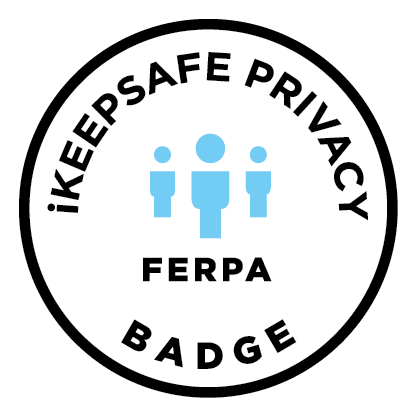 Napomena od ClassDojo osnivača
In ClassDojo's first week in 2011, we were really excited to see 80 teachers use ClassDojo in their classrooms (you know who you are!). Today, we're humbled to see how this community has grown to millions more in over 180 countries. Teachers, parents, and students everywhere use ClassDojo to build stronger relationships with each other. This is the heart of our mission.
Naravno, ovi odnosi zahtijevaju povjerenje. Zato je svaki ClassDojo proizvod dizajniran s privatnošću i sigurnošću na prvom mjestu. Ovaj centar za privatnost ima za cilj pružiti još više transparentnosti i mira o tome kako ClassDojo štiti privatnost i sigurnost i daje Vam kontrolu.
Sve naše prakse dolaze iz osnovnog vjerovanja u ono što je ispravno za našu zajednicu. Zato smo kreirali neke od najljubaznijih, najsigurnijih i najtransparentnijih politika u obrazovanju. Jasno navodimo koje podatke dobivamo od Vas, što s njima radimo, i pokazujemo Vam kako ih promijeniti ili obrisati. Obavezali smo se da nikada Vaše podatke ne bi prodali ili iznajmili drugima, uključujući oglašivačima. Mi ne gradimo 'zapise' za prijenos ili prodaju. I, ne držimo podatke o učenicima koje ne trebamo: nakon nekog vremena, isteknu i brišu se. Čitajte dalje da saznate više!
Počašćeni smo da desetine milijuna vas vjeruje u ClassDojo i dopušta mu da bude dio Vašeg života. Vaše povjerenje znači nam sve. Obećavamo da ćemo uvijek raditi najbolje što možemo da ga zaslužimo i zadržimo.
- Sam and Liam
Built with privacy by design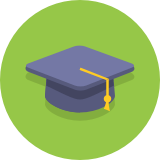 "S ClassDojo znam da uvijek imam kontrolu o podacima svog djeteta."
Nastavnici, roditelji i učenici uvijek imaju kontrolu
Vodeći sigurnosni standardi štite našu zajednicu
---
Jill, osnivačica i glavna za Nissen Consulting, savjetuje ClassDojo u svim pitanjima povezanima s privatnošću, pruža smjernice o globalnoj privatnosti i pitanjima online sigurnosti i djeluje kao veza između privatnosti potrošača i organizacija online sigurnosti. Jill dolazi sa širokim znanjem o privatnosti potrošača, radila je u Washington DC i Silicon Valley, pomažući da se oblikuju važna pitanja privatnosti i sigurnosti za internet kompanije.
Jill je ranije služila kao zamjenik direktora i direktor politike za Ning, a nedavno i Acting CPO u Gigya. Jill je također radila kao viši suradnik u Wilson Sonsini Goodrich & Rosati gdje je praksa bila usmjerena na privatnost, intelektualno vlasništvo, licenciranje i komercijalne transakcije. Zbog svoje stručnosti, Jill je osobno pristupila industriji, NGO i vladi da sudjeluje za brojnim okruglim stolovima, revizijama vlade i grupnim pravilima visoke razine, uključujući imenovanje 2009. kao jedna od 30 stručnjaka da služi 15 mjeseci Radnoj Grupi Online Sigurnosti i Tehnologiji (OSTWG) utvrđene od strane kongresa. Jill je član međunarodnog udruženja profesionalaca privatnosti (IAPP).
Anne savjetuje ClassDojo po pitanju privatnosti, pogotovo zato što se odnose na obiteljski angažman. Ona je osnivač i izvršni direktor neprofitne organizacije Net Family News, Inc., i urednik NetFamilyNews.org, i suosnivač i co-direktor ConnectSafely.org.
2009.-2010., Anne je bila supredsjedatelj Obamine Online upravne radne skupine za sigurnost i tehnologiju i trenutno služi na Facebook sigurnosti Savjetodavnog odbora i Savjetodavnog odbora Institucije za online sigurnosti obitelji Londona i Washingtona.
Lisa je Partner u Torkin Manes-u. Sa sjedištem u Kanadi, vodi tehnologiju, privatnost i upravljanje grupe podataka u firmi.
Vježbanje u području privatnosti i upravljanje informacijama, ona savjetuje ClassDojo o zahtjevima kanadske privatnosti.
Korisni resursi
Česta pitanja o sigurnosti za nastavnike
Shvatite što ClassDojo čini sigurnim s ovom brošurom.
Česta pitanja o sigurnosti za roditelje
Pomozite roditeljima s ovom brošurom da shvate što ClassDojo čini sigurnim.
School Leader Pack
Learn how ClassDojo complies with COPPA, supports FERPA, and implements strong security measures.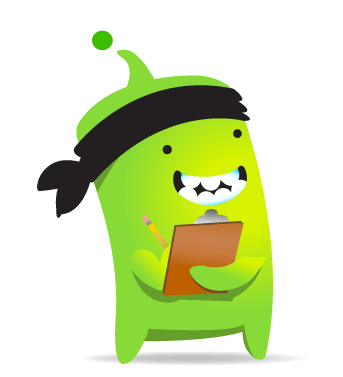 Sigurnosni istraživač?
Pridružite se načoj aktivnoj zajednici istraživača sigurnosti koji pomažU da ClassDojo bude siguran! Kontaktirajte nas da biste saznali više o našem programu odgovornim za razotkrivanje.