Over 250,000 students submitted their designs to the Monster Design Contest
See if your work was featured in the latest chapter of the Big Ideas series
Featured designs :)
These submissions were selected for demonstrating an understanding of the Big Ideas series!
Alex D., 2nd Grade
Winthrop Charter
Ana S. + Hannah M., 7th Grade
Mineola Middle
Chris W.
Westside Middle
David N., 7th Grade
Eagle College Prep
Elise K., 3rd Grade
Moorlands Elementary
Emma B., 3rd Grade
Atoka Elementary
Enrique Q., 4th Grade
Bent Elementary
Evan D., 6th Grade
Belgooly Central
Isabella O., Kindergarten
The Sage School
Isabelle S., 5th Grade
Marie Curie Elementary
Ivy R., 3rd Grade
Hamilton Elementary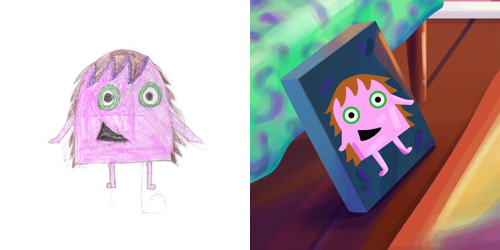 Jada R., 2nd Grade
East Laurens Primary
Joshua C., 5th Grade
Longden Elementary
Judd C., Year 2
Kongorong Primary
Karl, 1st Grade
Charlotte Dunning Elementary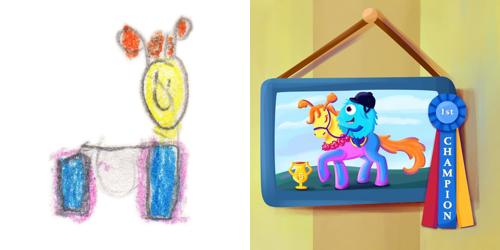 Lily G., 5th Grade
San Tan Elementary
M. Akif K., 4th Grade
Ozel Yuksel Sarikaya Ilkokulu
Grab a certificate for your students
Every student showed they were learning a lot about growth mindset from Mojo and Katie by participating in the contest. This special certificate will recognize that for each of your students!
Get certificate