A Community like no other
Teachers around the world dream about creating amazing classroom environments, where students are the leaders of their own learning, parents are involved, and teachers have a supportive and inspiring network to lean on.
The ClassDojo Community has made this dream a reality. And we believe that together, we can make an even bigger dream a reality: changing education from the ground up!
Community ethos
Passion
ClassDojo teachers have a desire to leave a lasting impact on education. They are trailblzers, leading the movement that will shape the future.
Support
ClassDojo teachers support one another. From sharing lesson ideas, discussing pedagogy, to offering advice, they're there for each other.
Growth Mindset
ClassDojo teachers take risks, push boundaries, and persevere through challenges in order to create the change they wish to see.
Used in 180 countries
and in 90% of K-8 schools in the US
Join the movement
Connect with others
The ClassDojo Teacher Facebook Community is a place for ClassDojo teachers to share ideas, collaborate, and support one another.
Run a ClassDojo PD
Easily introduce ClassDojo with our PD resources! Show off all of your favorite features and help your colleagues add their first class.
Become a ClassDojo Mentor
ClassDojo Mentors support other teachers in their school, try out new features, provide the ClassDojo team with helpful feedback, and manage their School's Directory.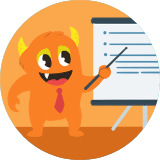 Learn from Ambassadors
ClassDojo Ambassadors share ClassDojo and Big Ideas with teachers beyond their own school — at conferences, local education events, and online.
Connect with us
Visit the ClassDojo Blog for ideas, tips, stories, and announcements from us!